Waiting for Review?
We typically review new accounts within a few hours, but if you need access sooner you can reach out to us at developers@tapresearch.com.
Create your App​
Now that your account has been approved, you will be able to create your first app! Your app can be created from the Supplier Dashboard.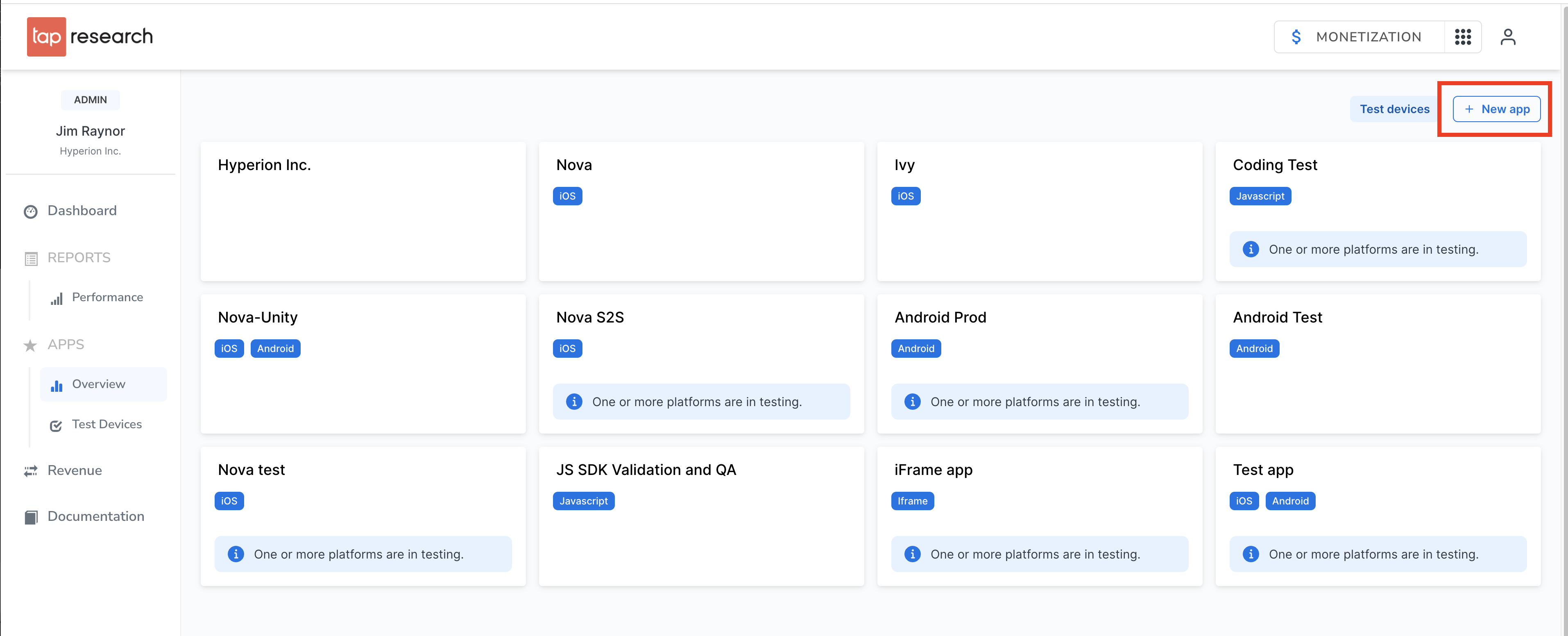 App not live yet?
No problem. You can leave that field blank and fill it in later.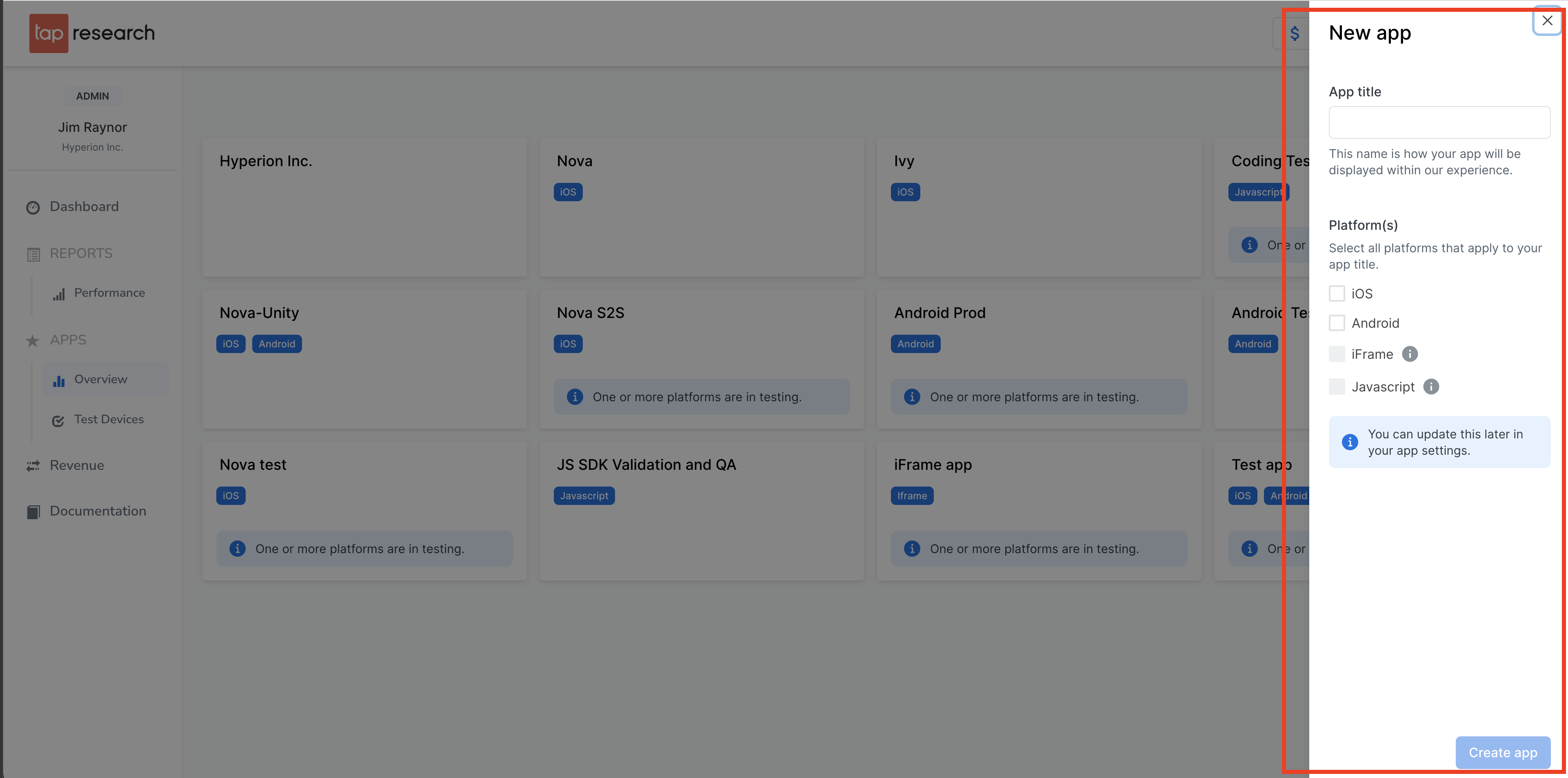 Your app has now been created! 🥳
App Configuration​
Now that your app has been created, you can begin configuring your App and its placement(s).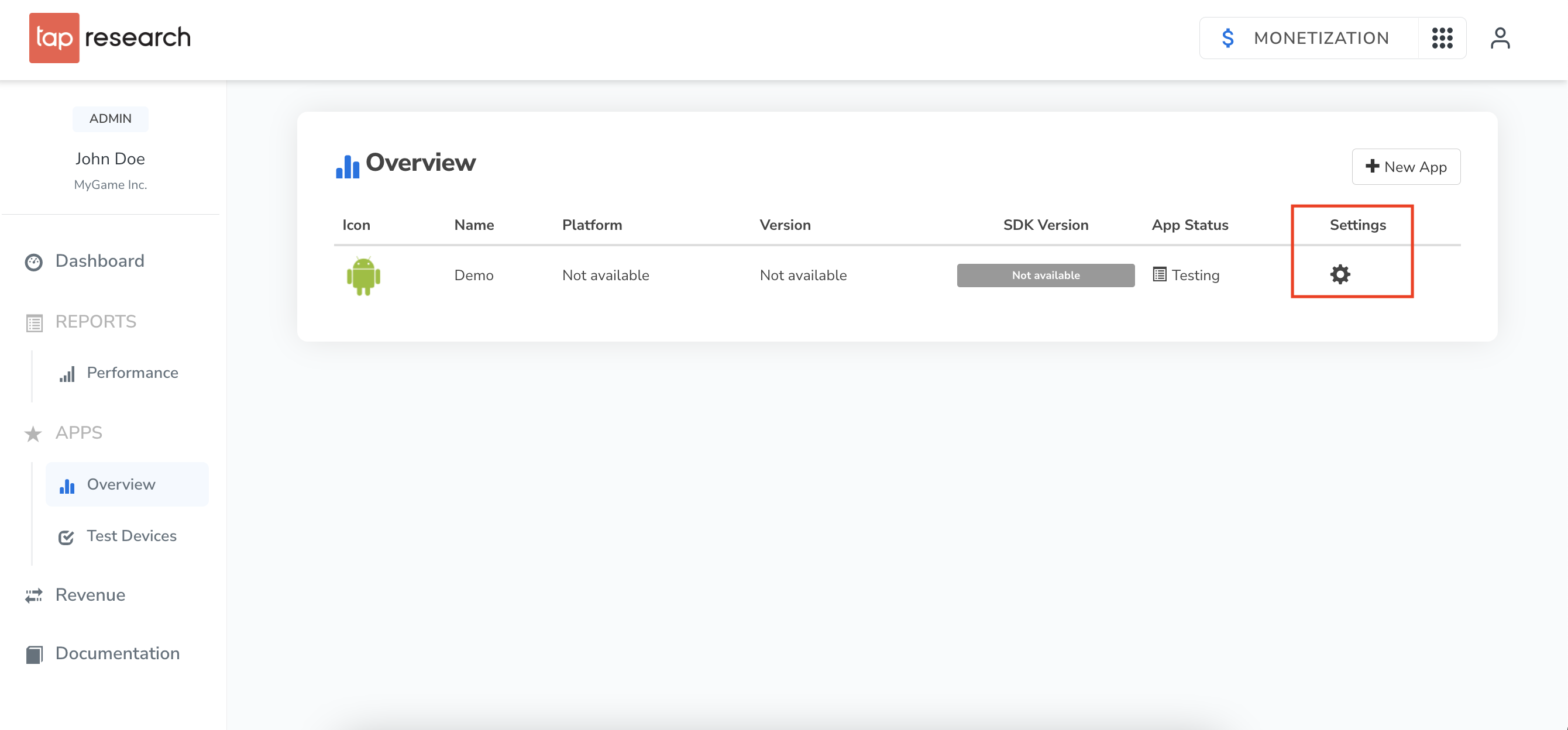 From this screen, you are able to: